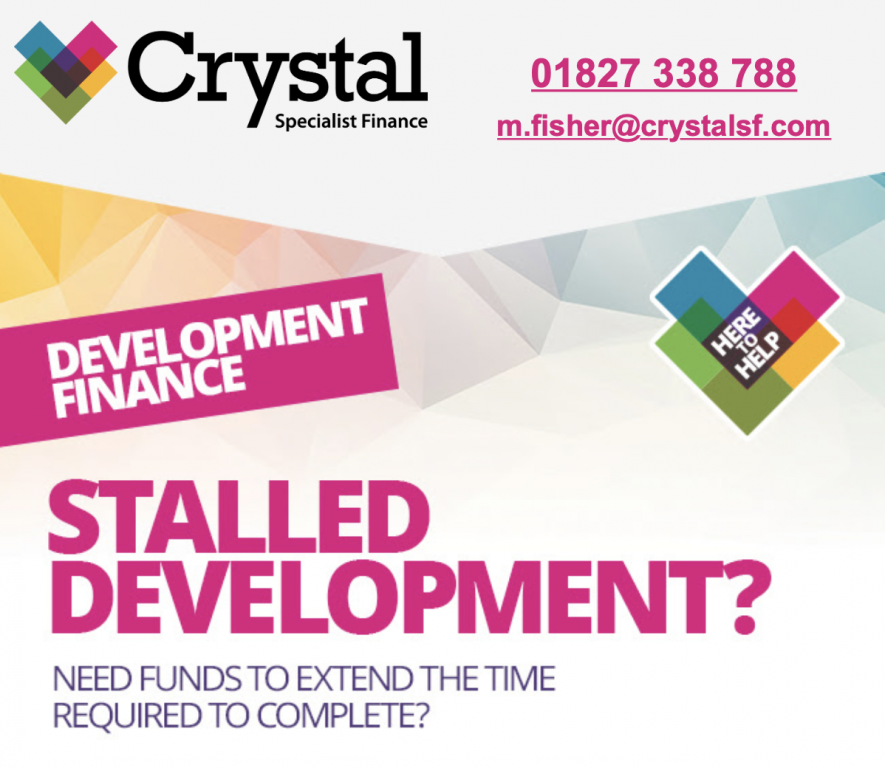 Need more time to complete a project?
Short-Term Bridging loans can provide funds to complete a development/refurb project that may have stalled.
Development finance in itself follows a relatively straightforward path – acquire land or a property, do the necessary build or refurbishment works, sell or rent, make a profit – but the process can ultimately raise a series of difficult financial decisions and the answer may not always be obvious.
Crystal can help. With Bridging finance, you could quickly raise extra cash if your project is running over budget or if more work or time is needed to secure a sale.
Typical earnings are £3,582*
*Assumes Crystal Specialist Finance average development loan size and 1% broker commission.
If you would like to find out more call
Michael Fisher on
01827 338 788
or

email
: m.fisher@crystalsf.com

For all other enquiries speak to our team